To stay the same,
I keep changing.
COTA
keyboard_arrow_down
Common sense changes with time and environment.
Protect the core by constantly updating yourself.
In this way, we make it a powerful weapon that can break through even unknown difficulties.
keyboard_arrow_down
So I am
Protecting you and the world with creation
keyboard_arrow_down
What you can do
Tie it together
Branding
Social Marketing

Twitter (X)
Instagram
Facebook
Google検索

SEO Audits
make known to
Design
Web Development
Video Editing
Audio Engineering
Direction/Plannning
こた 紹介文
Asari, Tetsuro
さまより
office worker
2023年8月2日
facebook
COTAは、
We met in person a little over 10 years ago. We first met at an inconspicuous ticket gate of Akihabara Station in Tokyo when we were both still students. Nowadays, it is a well-known fact that it is risky to meet people in person without prior confirmation over the Internet, but at that time, we had no idea that we were the same age until we actually met. We hit it off immediately after meeting. We have had a long relationship up to the present.
One of Cota's most impressive aspects is his planning and production skills. Thinking back, he has created Internet radio broadcasts that connect multiple locations in real time. His ability to create forward-thinking productions, such as HD travel program productions with an eye to the future. I was shocked by their ability to use whatever tools were available to express their ideas of what they thought would be interesting to do. I was shocked by his ability to use whatever tools were available to express his ideas, and I was often influenced by his ability to do so even though he is the same age as me! I was influenced by him in many ways.
He also has a way of looking at things from a very different perspective than I do and giving me his opinions, so when my thinking tends to be linear, I learn a lot from Cota's way of seeing things from multiple perspectives.
I have enjoyed going to live shows with him, and I have never tired of being with him because I can relate to many of the artists in terms of their musicianship.
Even he has a blind spot when it comes to himself, and I sometimes worry a little about him in that regard. Sometimes I think it would be better if he would further apply the multifaceted viewpoints to himself in the areas where he is usually in contact with those around him.
In the future, I hope that he will be even more active, taking advantage of his current planning and production skills.

こた 紹介文
Morisuke
さまより
service industry
2023年8月2日
COTAは、
Cota is a dandy.
We've known each other since we started high school. Since that time, he has had a lot of things I didn't have.
What made him a dandy? Because he had himself. I remember feeling great admiration for that at the time.
The strength to say I like what I like. A heart that does not give in to unreasonable things. The depth of the heart that allows us to make arrangements to do what we want to do, and to let go and be free to do what we want to do from here. The room to watch for accidents and enjoy them.
There were many things I could not have experienced in high school and beyond without Cota.
Cota is like a cat.
As a dog lover, I don't understand what is driving him.
Would the kind of vision Cota wants to see be the prey? He does not choose the means to get it. On the other hand, I take detours, detours, digressions, and whatever else I can think of. Is it enough for him if it all comes together in an interesting way?
As a dog lover, I simply play with the toys Cota throws and get into a good mood with the treats provided.
Cota is crafty cat.
and Cota is a train that runs in Japan.
It is not often that they are late. At any rate, you can rest assured that you are on a train called Cota.
You can enjoy the view or sleep. You can let his direction take you.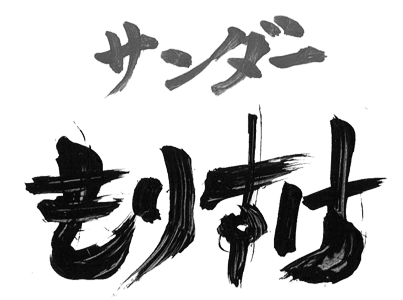 こた 紹介文
MAKOICHI
さまより
designer
2023年8月2日
Twitter
COTAは、
My first impression of him was that he was gentle and soft-spoken. However, this is only a superficial part of his personality; he also has the openness and good-naturedness to get into a bad joke, and his large "receptivity" sometimes helped me.
While he builds his creations smartly based on theory, he also has a high level of motivation, always keeping in mind what he wants to express and the impact he wants to have on others, and maintaining a certain level of enthusiasm. I genuinely respect this attitude.
In his private life, he is also an entertainer. He proposes day-trip excursions, or a short stroll through the downtown area or a Japanese-style garden, and his suggestions range from the grand to the small, and are always fresh, stimulating, and interesting.

創作
つくったもの一覧
映像
Youtube チャンネル
自己紹介
東京の田舎に生まれ、おじいちゃんとした川遊びや虫取りなど一人でできる原始的な遊びが好きだった。祖父母 が数えきれないほど連れて行ってくれた旅と記録が今でも好き

人間関係は他人と自分に線を引くことが、結果的にそれぞれの価値観を尊重でき全体への優しさになると考える。一方で自分自身と向き合いすぎないために、他の人の話を聞いたり考えることは居場所も感じられて嬉しい

高校↗️の担任から「お前はデザインなんか無理だ」という言葉に抗い、いろんな美術校を経由してオルト美術学院(大塚美術学院)で師匠と出会い、東京ビジュアルアーツ↗️ マルチメディアディレクター専攻を経て社会に出れたため、立派にしてくれた担任に感謝している
幼少期と祖父母の思い出
散りばめられた思考の欠片、
優しく配列されますように。
COTA
Copyright © 2000 COTA site-design unit. All Rights Reserved.